---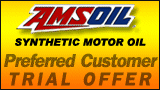 ---
Buy Wholesale
---
- NEW -
Amsoil Dealer ONLINE Registration the Fastest Way to Register
USA - Paper
Canada - Paper
Become an Amsoil Dealer and Buy at Wholesale Prices
Amsoil Preferred Customer Trial Offer Buy 25% Off Retail
Open a Commercial Business Account On-Line
Retail Accounts Sell AMSOIL in your Store or Shop
Amsoil Dealer Wholesale Price List
---
Request a Free Factory Catalog, Product & Technical Info
Toll Free 877-786-9582
---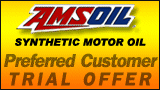 ---
Buy Now Online Store

To Order AMSOIL Products by Phone from Factory Call
7AM to 5PM Central Time
800-777-7094
Give the Operator
Reference # 1173195
---
Corporate Company, Products, and Opportunity Videos
---
Amsoil Snowmobile High Performance Oils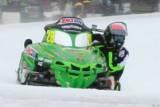 400,000 Miles of Snowmobile Testing - No Power Valve Sticking, Ring Sticking, & No Engine Failure!
A Look at Snowmobile Exhaust Power Valves
Amsoil Snowmobile Racing & Sponsorship
---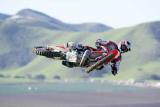 ---

Amsoil Motorcycle Synthetic Oils
AMSOIL Quality Impresses Harley Riders

AMSOIL Does not Void Harley Warranty
Why Harley Owners Choose AMSOIL Vs HD Oils
*NEW* EaO Synthetic Motorcycle Oil Filters Outperforms all other Cellulose and Synthetic Filters, Period
*NEW* EAA Synthetic Motorcycle Air Filters Surpasses all other Technology, Period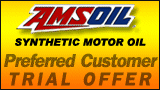 ---
Expert Advice For Your Vehicle
---
---

Amsoil Transmission Product Guide
---
Amsoil Turbo Diesel Pickup Truck Information Section
---
Ford Power Stroke 7.3 and 6.0 Turbo Diesels
Biodiesel Fuel and its effects on Engine Operation and Lubricant Service Life
*New* - Diesel Fuel Additive for Low Sulfur Fuel
Q/A - Why Change the Former AMSOIL Diesel Fuel Additive
EPA Has Mandated Changes for 2007 Diesel Engines
AMSOIL Diesel Oil for Model Year 2007 and Newer Heavy-Duty and Pickup Truck Diesel Engines
---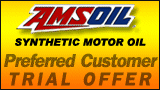 ---
Has the price of fuel got you down? We can help! Click on the following pages!
---
8.2% More MPG with AMSOIL Products
10 Ways to Help Reduce Our Dependency on Foreign Oil
AMSOIL Lubricants Save You Money
AMSOIL Reduces Operating Cost and Improves Efficiency
Amsoil Reduces Clark County Bus Operating Costs
---
Are You Concerned About the Environment? Please Read the Following
---
AMSOIL the Right Environmental Choice
Amsoil Preserving Our Environment
Synthetic Oils and the Environment
AMSOIL Pi Reduces Carbon Monoxide (CO) up to 26%
By-pass Filtration Systems Dramatically Extend Oil Drain Intervals
California to Bust 3,000 Mile Oil Myth
---
ExxonMobil Follows AMSOIL Into Extended Drain Market
Synthetics: The Auto Industries Best Kept Secret
Ten Myths About Synthetic Lubrication
AMSOIL, Inc. Product Chronology
North American Engine Oils May be Harmful to European Engines
Oil Color, Lubrication Ability and Contamination Level
The History of Engine Oil Filtration
---
Warranty Laws You Need to Know
---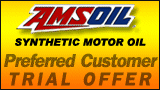 Comparative Motor Oil Test Results
AMSOIL Outperforms Valvoline Gear Lube
New White Paper - "A Study of Automotive Gear Lubes
Important Information: Converting to AMSOIL and Breaking in a New Engine
Easy Steps In Changing Automatic Transmission Fluid and Filters
Amsoil ATF Exceeds Ford Mercon V Oxidation Test
What to do when the Change Oil Light Comes On
40 Reasons for Oil Consumption
Amsoil Product Recommendations & Drain Interval Chart
Amsoil Motor Oil and Filter Guide
---
WIX Racing Oil, Air, and Fuel Filters
Red Line Oil vs. AMSOIL Racing Oil Wear Scar ASTM Test Results
Royal Purple Oil vs. AMSOIL Racing Oils Wear Scar ASTM Test Results
AMSOIL Checkered & Green Flag Racing Updates
---
---
Are Synthetics Really Too Expensive?
---
AMSOIL Distribution Center Locations
---
AGGRAND - Natural Lawn & Garden Products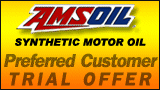 If you want to buy AMSOIL Products,
visit the AMSOIL On-Line Store
Brady Smith Racing
July 25, 2005
Solon Springs, Wisconsin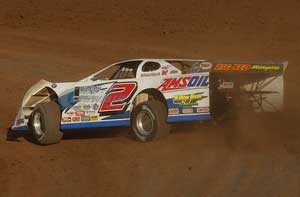 The Brady Smith Racing team had a solid weekend, as the Solon Springs, Wisconsin based team garnered two impressive finishes.

Brady finished third last Friday night at the Superior Speedway in Superior, Wisconsin. He finished third in his heat race to gain access into the $1,500 to win main event. The driver dubbed as "The Deuce" then made his way to the Cedar Lake Speedway in New Richmond, Wisconsin on Saturday evening.
Brady won his heat race at Cedar Lake and put on an exciting battle for the lead with Jerry Redetzke in the main event. On the final lap of the $2,000 to win feature event, Brady took the lead from Jerry with a slidejob in turn one. However, Jerry returned the favor to Brady in turns three and four and narrowly beat the AMSOIL #2 MasterSbilt from Mars / Pro Power Monte Carlo to the line. The strong second place effort capped off a good weekend for the Brady Smith Racing team.
A big thank you goes out to Rick Gondik and the Rick Gondik Law Office. Rick added money into the purse for the Cedar Lake event and was an integral part of Brady's decision to race at both Superior and Cedar Lake last weekend. Brady would like to thank Rick for his dedication to the Brady Smith Racing team and the sport of Dirt Late Model racing in general.
The Brady Smith Racing team is slated to be in competition in three mid-week UMP Summernationals events this week. The exciting Dirt Late Model action will kick off tonight at the Freeport Raceway Park in Freeport, Illinois.

The side-by-side racing then turns to the Farley Speedway in Farley, Iowa on Tuesday evening. The final event of the week for Brady will be Wednesday at the 34 Raceway in West Burlington, Iowa. All three UMP Summernationals events will pay $10,000 to the winner. For more information concerning these events, point your web browser to www.umpracing.com.
AMSOIL Inc. markets the most complete line of synthetic lubricants on the market today, as well as a number of other innovative, high quality automotive products. Since the introduction of AMSOIL synthetic motor oil in 1972, AMSOIL has gone on to develop the most complete line of synthetic lubricants and automotive products in the world. The history of AMSOIL product innovations is a checklist of industry firsts. AMSOIL "firsts" in
motor oil, two-cycle oil, gear lube, grease, air filter and oil filter technology are proof-positive of the AMSOIL commitment to innovation. To learn more about AMSOIL, visit their corporate website at www.amsoil.com.
Brady Smith Racing would like to thank the following group of sponsors for their continued support: AMSOIL, Big Red Motorsports, Mid-States Equipment and Hydraulics, Copp Racing Products, Hood Loaders & Slashers, Willow River Saloon, McFarland Pain Clinic, Rick Gondik Attorney, Pro Power Racing Engines, MasterSbilt from Mars, Interstate Batteries, Solon Springs Mercantile, Buzz Signs & Graphics, VP Racing Fuels, Mr. Moto Products, Jimmy's Pub, Wehrs Machine & Racing Products, Penske Shocks, Stealth Carburetors, Delph Communications, GSR Racing Supplies, Simpson Racing Products, Champ Pans, and Out-Pace Racing Products.
Keep up with "The Deuce" all year long by visiting his official Internet home, located at www.bradysmithracing.com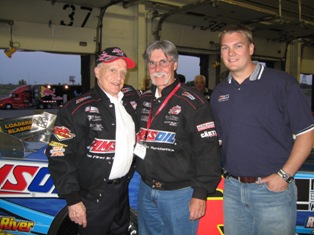 Left to Right: A. J. "Al" Amatuzio - President and CEO, AMSOIL, Inc, Kent Whiteman - AMSOIL Premiere Jobber, and Brady Smith - Driver/Pilot of Brady Smith Racing, Sponsored by AMSOIL, Inc.