---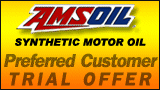 ---
Buy Wholesale
---
- NEW -
Amsoil Dealer ONLINE Registration the Fastest Way to Register
USA - Paper
Canada - Paper
Become an Amsoil Dealer and Buy at Wholesale Prices
Amsoil Preferred Customer Trial Offer Buy 25% Off Retail
Open a Commercial Business Account On-Line
Retail Accounts Sell AMSOIL in your Store or Shop
Amsoil Dealer Wholesale Price List
---
Request a Free Factory Catalog, Product & Technical Info
Toll Free 877-786-9582
---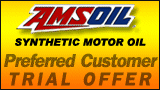 ---
Buy Now Online Store

To Order AMSOIL Products by Phone from Factory Call
7AM to 5PM Central Time
800-777-7094
Give the Operator
Reference # 1173195
---
Corporate Company, Products, and Opportunity Videos
---
Amsoil Snowmobile High Performance Oils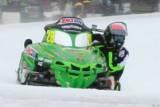 400,000 Miles of Snowmobile Testing - No Power Valve Sticking, Ring Sticking, & No Engine Failure!
A Look at Snowmobile Exhaust Power Valves
Amsoil Snowmobile Racing & Sponsorship
---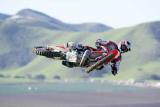 ---

Amsoil Motorcycle Synthetic Oils
AMSOIL Quality Impresses Harley Riders

AMSOIL Does not Void Harley Warranty
Why Harley Owners Choose AMSOIL Vs HD Oils
*NEW* EaO Synthetic Motorcycle Oil Filters Outperforms all other Cellulose and Synthetic Filters, Period
*NEW* EAA Synthetic Motorcycle Air Filters Surpasses all other Technology, Period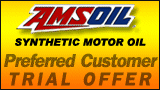 ---
Expert Advice For Your Vehicle
---
---

Amsoil Transmission Product Guide
---
Amsoil Turbo Diesel Pickup Truck Information Section
---
Ford Power Stroke 7.3 and 6.0 Turbo Diesels
Biodiesel Fuel and its effects on Engine Operation and Lubricant Service Life
*New* - Diesel Fuel Additive for Low Sulfur Fuel
Q/A - Why Change the Former AMSOIL Diesel Fuel Additive
EPA Has Mandated Changes for 2007 Diesel Engines
AMSOIL Diesel Oil for Model Year 2007 and Newer Heavy-Duty and Pickup Truck Diesel Engines
---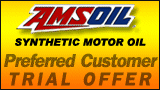 ---
Has the price of fuel got you down? We can help! Click on the following pages!
---
8.2% More MPG with AMSOIL Products
10 Ways to Help Reduce Our Dependency on Foreign Oil
AMSOIL Lubricants Save You Money
AMSOIL Reduces Operating Cost and Improves Efficiency
Amsoil Reduces Clark County Bus Operating Costs
---
Are You Concerned About the Environment? Please Read the Following
---
AMSOIL the Right Environmental Choice
Amsoil Preserving Our Environment
Synthetic Oils and the Environment
AMSOIL Pi Reduces Carbon Monoxide (CO) up to 26%
By-pass Filtration Systems Dramatically Extend Oil Drain Intervals
California to Bust 3,000 Mile Oil Myth
---
ExxonMobil Follows AMSOIL Into Extended Drain Market
Synthetics: The Auto Industries Best Kept Secret
Ten Myths About Synthetic Lubrication
AMSOIL, Inc. Product Chronology
North American Engine Oils May be Harmful to European Engines
Oil Color, Lubrication Ability and Contamination Level
The History of Engine Oil Filtration
---
Warranty Laws You Need to Know
---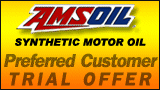 Comparative Motor Oil Test Results
AMSOIL Outperforms Valvoline Gear Lube
New White Paper - "A Study of Automotive Gear Lubes
Important Information: Converting to AMSOIL and Breaking in a New Engine
Easy Steps In Changing Automatic Transmission Fluid and Filters
Amsoil ATF Exceeds Ford Mercon V Oxidation Test
What to do when the Change Oil Light Comes On
40 Reasons for Oil Consumption
Amsoil Product Recommendations & Drain Interval Chart
Amsoil Motor Oil and Filter Guide
---
WIX Racing Oil, Air, and Fuel Filters
Red Line Oil vs. AMSOIL Racing Oil Wear Scar ASTM Test Results
Royal Purple Oil vs. AMSOIL Racing Oils Wear Scar ASTM Test Results
AMSOIL Checkered & Green Flag Racing Updates
---
---
Are Synthetics Really Too Expensive?
---
AMSOIL Distribution Center Locations
---
AGGRAND - Natural Lawn & Garden Products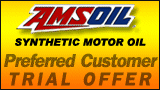 AMSOIL Break-In Oil is an SAE 30 viscosity grade oil formulated without friction modifiers to allow for quick and efficient piston ring seating in new and rebuilt high-performance and racing engines.
Break-In Oil (SAE 30) - BRK

Designed for High-Performance and Racing Engines

Package sizes include:

1-Quart Bottle
1-Quart Bottles (case of 12)


AMSOIL Break-In Oil is an SAE 30 viscosity grade oil formulated without friction modifiers to allow for quick and efficient piston ring seating in new and rebuilt high-performance and racing engines. It contains zinc and phosphorus anti-wear additives to protect cam lobes, lifters and rockers during the critical break-in period when wear rates are highest, while its increased film strength protects rod and main bearings from damage. AMSOIL Break-In Oil is designed to increase compression, horsepower and torque for maximum engine performance.

Quickly Seats Rings
The primary goal during engine break-in is to seat the rings against the cylinder wall. Properly seated rings increase compression, resulting in maximum horsepower; they reduce oil consumption and prevent hot combustion gases from entering the crankcase. To achieve this, however, the oil must allow the correct level of "controlled wear" to occur between the cylinder wall/ring interface while maintaining wear protection on other critical engine parts. Insufficient break-in leaves behind peaks on the cylinder wall that prevent the rings from seating. The deeper valleys, meanwhile, allow excess oil to collect and burn during combustion, increasing oil consumption. Too much wear results in cylinder glazing due to peaks "rolling over" into the valleys and preventing oil from collecting and adequately lubricating the cylinder wall.

AMSOIL Break-In Oil's friction-modifier-free formula allows the sharp peaks on newly honed cylinder walls (fig. 1) to partially flatten. The result produces more surface area for rings to seat against, allowing formation of a dynamic seal that increases compression, horsepower and torque (fig. 2).

Protects Critical Parts from Wear
New flat-tappet camshafts and lifters are not seasoned or broken in and must be heat-cycled to achieve proper hardness. During the break-in period, these components are susceptible to accelerated wear because they are splash-lubricated, unlike other areas of the engine that are pressure lubricated. AMSOIL Break-In Oil contains high levels of zinc and phosphorus (ZDDP) additives designed to provide the anti-wear protection required during this critical period.

Increased Film Strength
High-performance and racing engines often use aftermarket parts designed to increase torque and horsepower. The added stress can rupture the oil film responsible for preventing harmful metal-to-metal contact on rod and main bearings. The base oils in AMSOIL Break-In Oil provide increased film strength to protect bearings from wear.

APPLICATIONS
AMSOIL Break-In Oil is designed to effectively break in high-performance and racing engines requiring SAE 30 oil, helping maximize compression, horsepower and torque.

RECOMMENDATIONS
The engine builder's or manufacturer's break-in recommendations should be followed if available. Break-in period should not exceed 1,000 miles. When the rings fail to seat, the exhaust ports will have a large area of oil residue (Fig. 3). As the rings begin this process, less oil is passed and the oil residue area begins to shrink (Fig. 4). When the rings are fully seated and have formed a tight seal against the cylinder walls, no oil residue will be evident. Other common methods to determine if rings have seated include performing a leak-down test or horsepower measurements over time. Break-in duration will vary between engines. Afterwards, drain and fill the engine with an AMSOIL high-performance synthetic oil that meets builder or manufacturer specifications.

TYPICAL TECHNICAL PROPERTIES
Break-In Oil (SAE 30) - BRK

SAE 30

Kinematic Viscosity @ 100°C, cSt (ASTM D-445)

11.4

Kinematic Viscosity @ 40°C, cSt (ASTM D-445)

91.6

Viscosity Index (ASTM D-2270)

112

Flash Point °C (°F) (ASTM D-92)

238 (460)

Fire Point °C (°F) (ASTM D-92)

256 (492)

Pour Point °C (°F) (ASTM D-97)

-36 (-32)

Four-Ball Wear (ASTM D-4172)

Para 1 (40 kg, 75ºC, 1200 rpm, 1 hr), Scar, mm
Para 3 (40 kg, 150ºC, 1800 rpm, 1 hr), Scar, mm

0.42
0.67

Total Base Number

6.6

High-Temperature/High-Shear Viscosity (ASTM D-5481 @ 150ºC, 1.0 x 106 S-1), cP

3.5
Copyright© 2014 Enhanced Synthetic Oil a Division of Racers Products, LLC all Rights Reserved. No part of this authorized Amsoil Dealer website may be reproduced or distributed in any form or by means, or stored in a database or retrieval system, without validated prior written permission. Special undetectable methods are used that will identify any of this website material copied, reworded, rewritten, and published to the web.

Like us on Facebook