---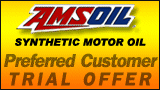 ---
Buy Wholesale
---
- NEW -
Amsoil Dealer ONLINE Registration the Fastest Way to Register
USA - Paper
Canada - Paper
Become an Amsoil Dealer and Buy at Wholesale Prices
Amsoil Preferred Customer Trial Offer Buy 25% Off Retail
Open a Commercial Business Account On-Line
Retail Accounts Sell AMSOIL in your Store or Shop
Amsoil Dealer Wholesale Price List
---
Request a Free Factory Catalog, Product & Technical Info
Toll Free 877-786-9582
---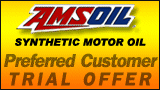 ---
Buy Now Online Store

To Order AMSOIL Products by Phone from Factory Call
7AM to 5PM Central Time
800-777-7094
Give the Operator
Reference # 1173195
---
Corporate Company, Products, and Opportunity Videos
---
Amsoil Snowmobile High Performance Oils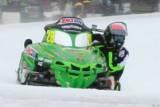 400,000 Miles of Snowmobile Testing - No Power Valve Sticking, Ring Sticking, & No Engine Failure!
A Look at Snowmobile Exhaust Power Valves
Amsoil Snowmobile Racing & Sponsorship
---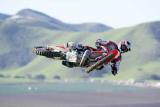 ---

Amsoil Motorcycle Synthetic Oils
AMSOIL Quality Impresses Harley Riders

AMSOIL Does not Void Harley Warranty
Why Harley Owners Choose AMSOIL Vs HD Oils
*NEW* EaO Synthetic Motorcycle Oil Filters Outperforms all other Cellulose and Synthetic Filters, Period
*NEW* EAA Synthetic Motorcycle Air Filters Surpasses all other Technology, Period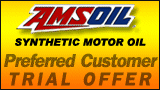 ---
Expert Advice For Your Vehicle
---
---

Amsoil Transmission Product Guide
---
Amsoil Turbo Diesel Pickup Truck Information Section
---
Ford Power Stroke 7.3 and 6.0 Turbo Diesels
Biodiesel Fuel and its effects on Engine Operation and Lubricant Service Life
*New* - Diesel Fuel Additive for Low Sulfur Fuel
Q/A - Why Change the Former AMSOIL Diesel Fuel Additive
EPA Has Mandated Changes for 2007 Diesel Engines
AMSOIL Diesel Oil for Model Year 2007 and Newer Heavy-Duty and Pickup Truck Diesel Engines
---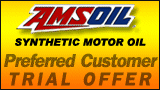 ---
Has the price of fuel got you down? We can help! Click on the following pages!
---
8.2% More MPG with AMSOIL Products
10 Ways to Help Reduce Our Dependency on Foreign Oil
AMSOIL Lubricants Save You Money
AMSOIL Reduces Operating Cost and Improves Efficiency
Amsoil Reduces Clark County Bus Operating Costs
---
Are You Concerned About the Environment? Please Read the Following
---
AMSOIL the Right Environmental Choice
Amsoil Preserving Our Environment
Synthetic Oils and the Environment
AMSOIL Pi Reduces Carbon Monoxide (CO) up to 26%
By-pass Filtration Systems Dramatically Extend Oil Drain Intervals
California to Bust 3,000 Mile Oil Myth
---
ExxonMobil Follows AMSOIL Into Extended Drain Market
Synthetics: The Auto Industries Best Kept Secret
Ten Myths About Synthetic Lubrication
AMSOIL, Inc. Product Chronology
North American Engine Oils May be Harmful to European Engines
Oil Color, Lubrication Ability and Contamination Level
The History of Engine Oil Filtration
---
Warranty Laws You Need to Know
---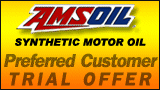 Comparative Motor Oil Test Results
AMSOIL Outperforms Valvoline Gear Lube
New White Paper - "A Study of Automotive Gear Lubes
Important Information: Converting to AMSOIL and Breaking in a New Engine
Easy Steps In Changing Automatic Transmission Fluid and Filters
Amsoil ATF Exceeds Ford Mercon V Oxidation Test
What to do when the Change Oil Light Comes On
40 Reasons for Oil Consumption
Amsoil Product Recommendations & Drain Interval Chart
Amsoil Motor Oil and Filter Guide
---
WIX Racing Oil, Air, and Fuel Filters
Red Line Oil vs. AMSOIL Racing Oil Wear Scar ASTM Test Results
Royal Purple Oil vs. AMSOIL Racing Oils Wear Scar ASTM Test Results
AMSOIL Checkered & Green Flag Racing Updates
---
---
Are Synthetics Really Too Expensive?
---
AMSOIL Distribution Center Locations
---
AGGRAND - Natural Lawn & Garden Products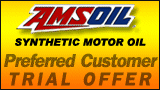 If you want to buy AMSOIL Products, visit the AMSOIL On-Line Store
AMS-Oiler™ Oil Precharger
The AMS-Oiler™ pre-charger effectively puts an end to dry-engine starting. Motor oil is injected directly on the engine bearings and other wear-sensitive surfaces upon turning the ignition key. Its rugged construction withstands severe service and platforms reliably in any personal, commercial or industrial application. Outperforms gas- and air-charge systems. Mechanical life cycle exceeds one million engine starts, with no maintenance required.
AMS-Oiler™ high-tech oil pre-charger

AMS-Oiler™ Approximate Dimensions

AMK-01
7.40 x 2.50 x 2.50 inches
AMK-02
7.90 x 2.50 x 2.50 inches
End Dry Starts with the AMS-Oiler™
The needs of automotive and industrial equipment have continued to place increasing demands on the lubrication industry. Over the years, AMSOIL research and development has responded to changes in the industry by developing products that keep AMSOIL on the cutting edge. The new AMS-Oiler™ is the most recent example in a long line of top-quality innovations from AMSOIL.
Independent studies have concluded that engine wear during start-up is a major concern. Even though engine components remain dry for only a short period of time at ignition, when this circumstance is multiplied by the 400 to 600 dry starts a year by the average motorist, the potential for harmful metal-on-metal contact and significant wear is great.
The AMS-Oiler™ is an oil pre-charger that puts an end to dry-engine starting. Typically, an engine that sits idle for even a short period of time will operate relatively dry upon starting before oil is able to fully lubricate the system. In fact, the automotive industry estimates that up to 50 percent of engine bearing wear occurs during the starting process. Indeed, the superiority of AMSOIL motor oils minimizes start-up wear by clinging to the metal surfaces, but even more can be done to concentrate the oil on the critical wear areas in an engine. With the AMS-Oiler in place, 160 cubic centimeters of oil is injected directly on the engine bearings and other wear sensitive surfaces upon turning of the key, giving instant protection to vital engine components.

AMK-02 "stand-alone" configuration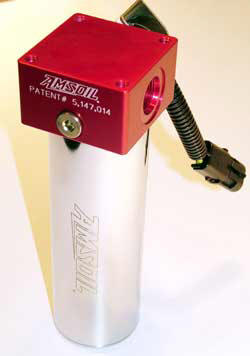 The AMS-Oiler™ outperforms gas and air charge systems. When the ignition key is turned to the on position, an audible alarm sounds while a 12-volt DC solenoid initiates the AMS-Oiler's operation. When the oil delivery process is complete, the alarm ceases and the operator can start the engine. The engine can be started at any time without damage to the AMS-Oiler™, however, the AMS-Oiler™ is recharged by the pressure generated by the engine's oil pump. Complete recharge is accomplished within 40 seconds. The absence of a gas or air charge eliminates the possibility of cross-contamination of dirty gas or air with the engine oil, keeping the oil pure and performing optimally. The design of the AMS-Oiler™ reservoir also protects the unit from ambient temperature fluctuations.
Specially crafted by AMSOIL technicians, the AMS-Oiler™ is the culmination of extensive research and development. "Our products are exceptional when it comes to reducing wear during operation," said Technical Director Dave Anderson. "The weakest link in the chain, however, was still during startup. With the AMS-Oiler™, we're closing that last gap."
With an extremely rugged chrome plated hi-grade carbon steel reservoir and anodized aluminum base, the AMS-Oiler™ is crafted to withstand severe service and to perform reliably in any personal, commercial or industrial application.
Unlike other pre-charger systems, the AMS-Oiler™ has no bulky moving parts which need maintenance and does not rely on pressurized gas to function. The AMS-Oiler™ is a self contained, streamlined unit that has a mechanical life cycle exceeding one million engine starts, with no maintenance required. The AMS-Oiler™ is self-lubricating with an integrated overpressure protection device that protects units from retaining pressures in excess of 90 p.s.i.

AMK-01 "bolt on" configuration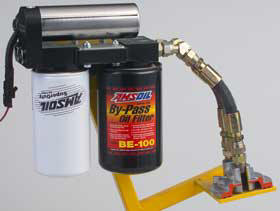 In order to meet consumers' needs, AMSOIL has designed two AMS-Oiler™ models to cover all applications. The first model, AMK01, is crafted to attach directly to the AMSOIL Dual-Remote By-Pass Filtration Systems BMK13, 15 through 18. The second model, AMK02, is designed as a stand-alone system. AMK01 and AMK02 are designed for pre-oiling engines up to 500 CID (cubic inch displacement)(8.2L). The AMS-Oiler™ retro-fit applicability to the AMSOIL By-Pass filtration systems provides a convenient perch for quick installation. The stand-alone AMS-Oiler™ mounts easily at any angle to accommodate virtually every engine. The AMS-Oiler™ kit comes with all of the necessary components to complete installation.
With the new AMS-Oiler™, AMSOIL continues to make lubrication history, with quality still the number one priority.
PRODUCT MODELS
AMK01, the "bolt on" configuration, is designed for use in combination with the BMK13, 15 through 18 Series Dual Remote Mount Filtration Systems.
AMK02 is a "stand-alone" configuration designed for universal application. The AMK02 can be used with any engine application and mounts at any angle.
AMS-Oiler™ Benefits
Eliminates dry starts, reduces engine wear
Retrofit with Dual Remote Filtration System
Compact design, mounts at every angle
Ideally suited for gas & diesel applications
Capacity to pre-lube up to 500 CID (8.2L) engines
Promotes easier starts in extreme cold weather
Closed system prevents contamination
Self Lubricating, no maintenance required
Operational cycle life exceeds 1,000,000 engine starts
Install and forget
AMS-Oiler™ Market Applications
While every engine can benefit from the use of an AMS-Oiler™, vehicles especially prone to frequent starting and engines that sit idle for extended periods of time would extend their engine life with the simple addition of an AMS-Oiler™. An AMS-Oiler™ can provide the instant lubrication necessary to save these engines significant wear and prevent damaging metal-on-metal contact.
Taxicabs
Delivery Fleets
Marine Applications
Service Vehicles
Family Vehicles
Personal Vehicles
Construction Equipment
Farm Equipment
Hobby / Collector / Competition Cars
Emergency Generators and Pumps
Tow Vehicles
Motor Homes
Cold Weather Application
Technical Data
| | |
| --- | --- |
| Current Draw | 1 AMP |
| Spring pressure | Normal 35 psi |
| Spring force | Fully retracted 100 lbs. Fully extended 15lbs |
| Solvent compatibility | Gasoline: Yes; Diesel Fuel: Yes; Soot Rich Oil: Yes |
| Oil discharge volume | 160 cubic centimeters |
| Recommended viscosity | All motor oil grades |
| Operating temperatures | -30°F to 120°F |
[Include_Page_Bottom.htm]